Sometimes, winter in the 253 is blustery and dark and encourages you to explore activities like sitting by the fire, drinking cocoa, and reading books. But sometimes, winter just means that the temperatures will hover in the 30s and 40s, but the sun will shine and the Puget Sound will look like an impressionist painter's dream. Saturday was that sort of day.
We only had a couple of hours in the middle of the day, so we chose a short loop from Dash Point Park, North to Dumas Bay. It was overcast as we launched, but the sun broke through fairly soon to make a gorgeous day.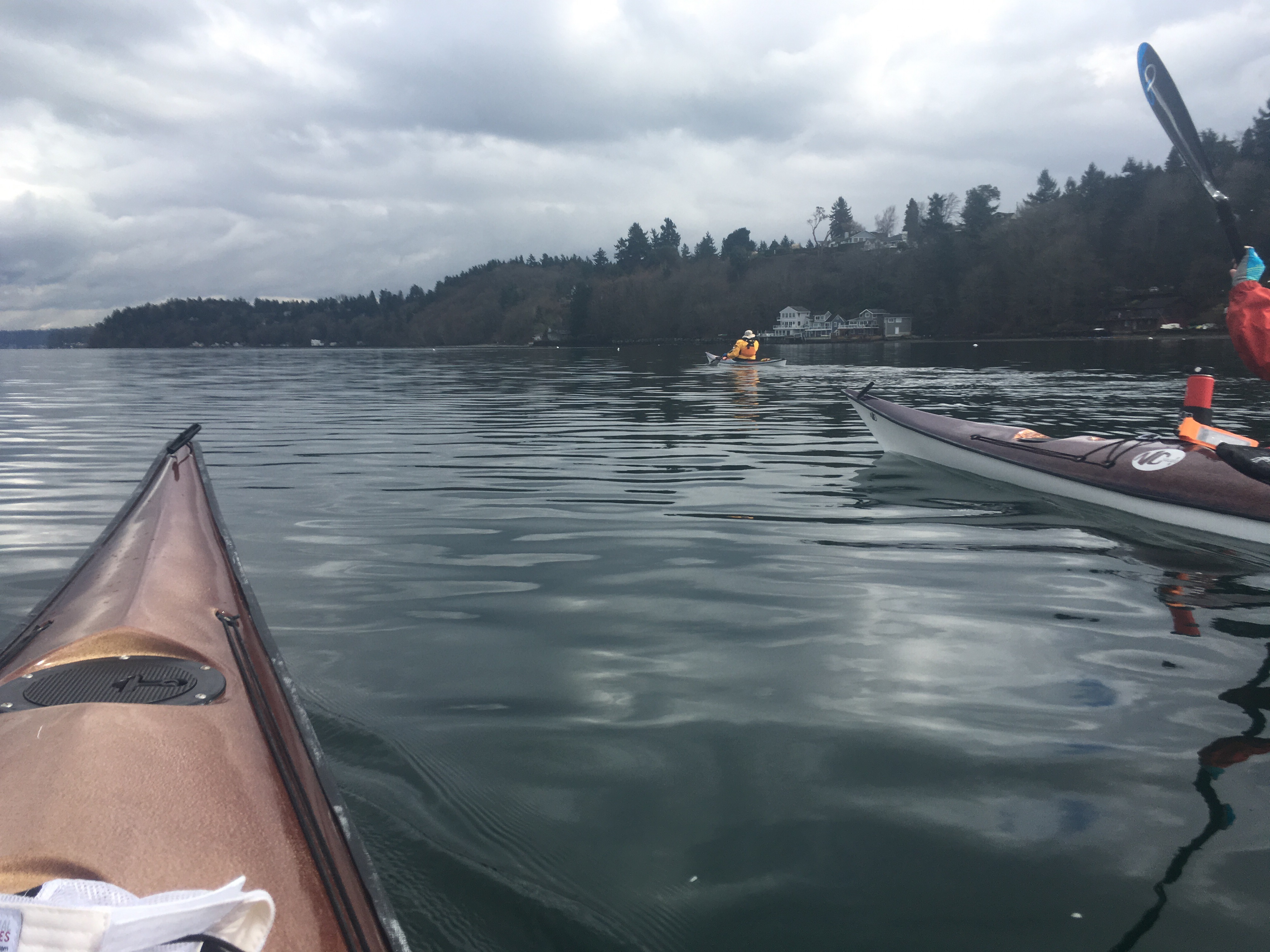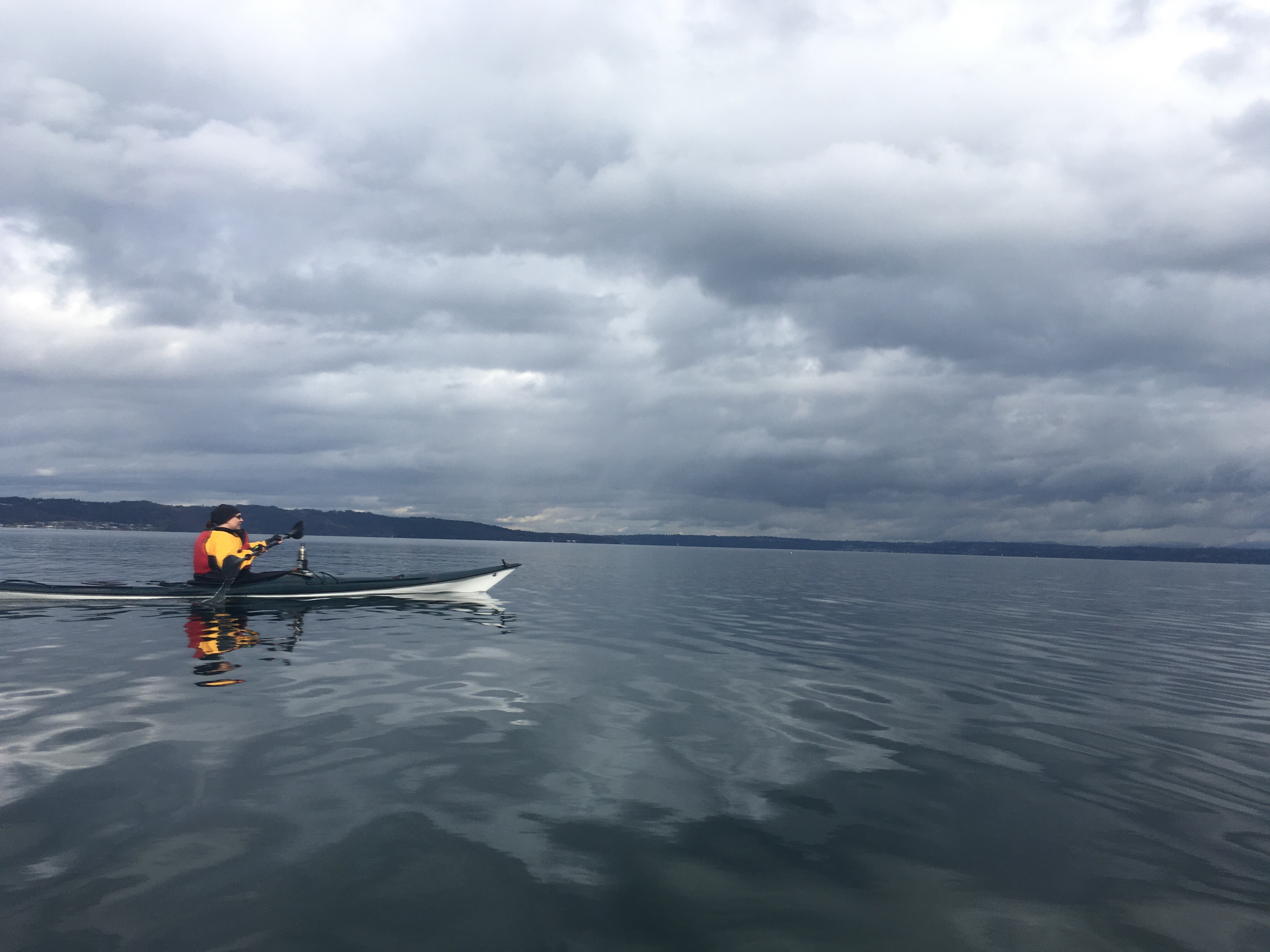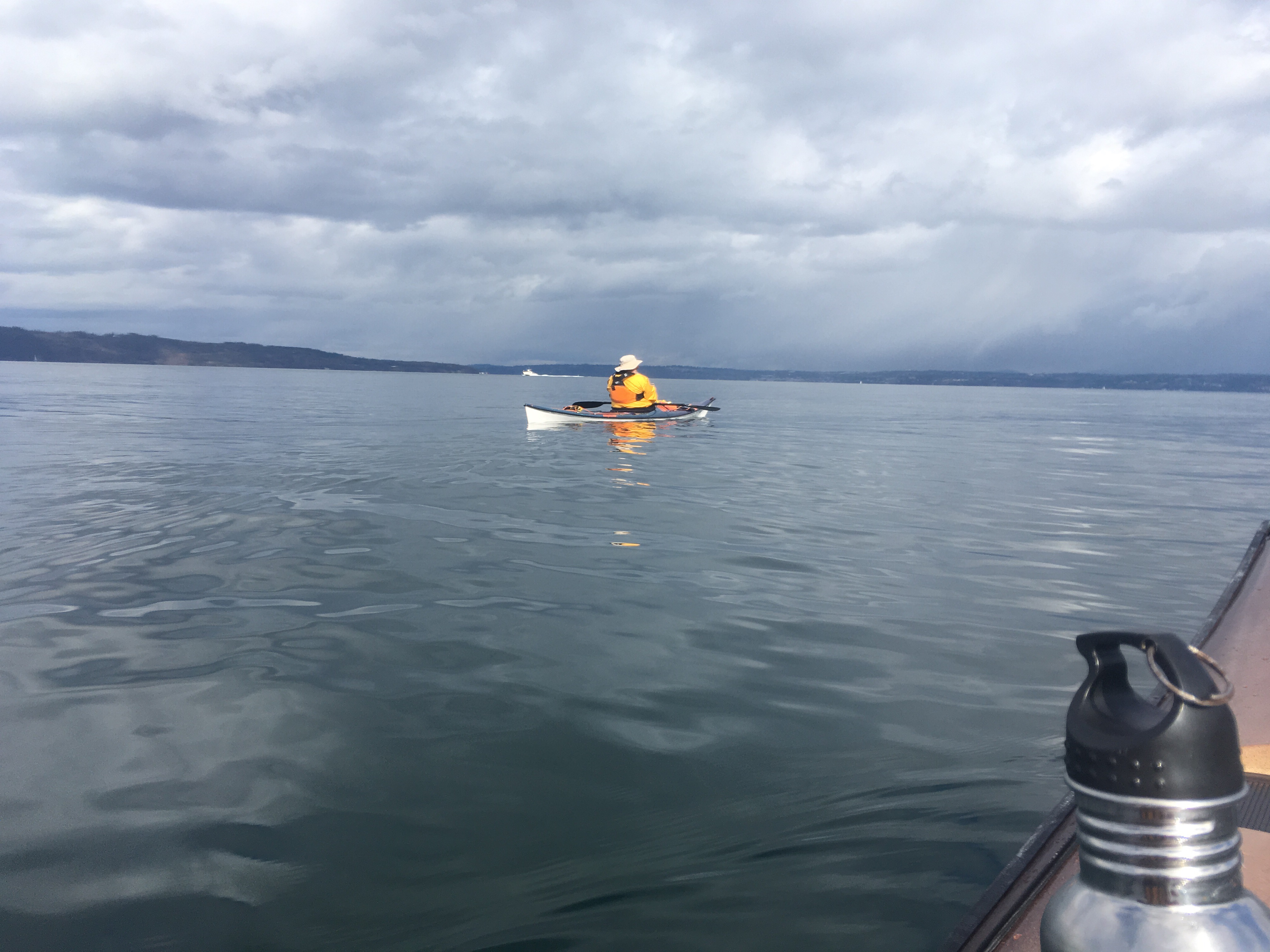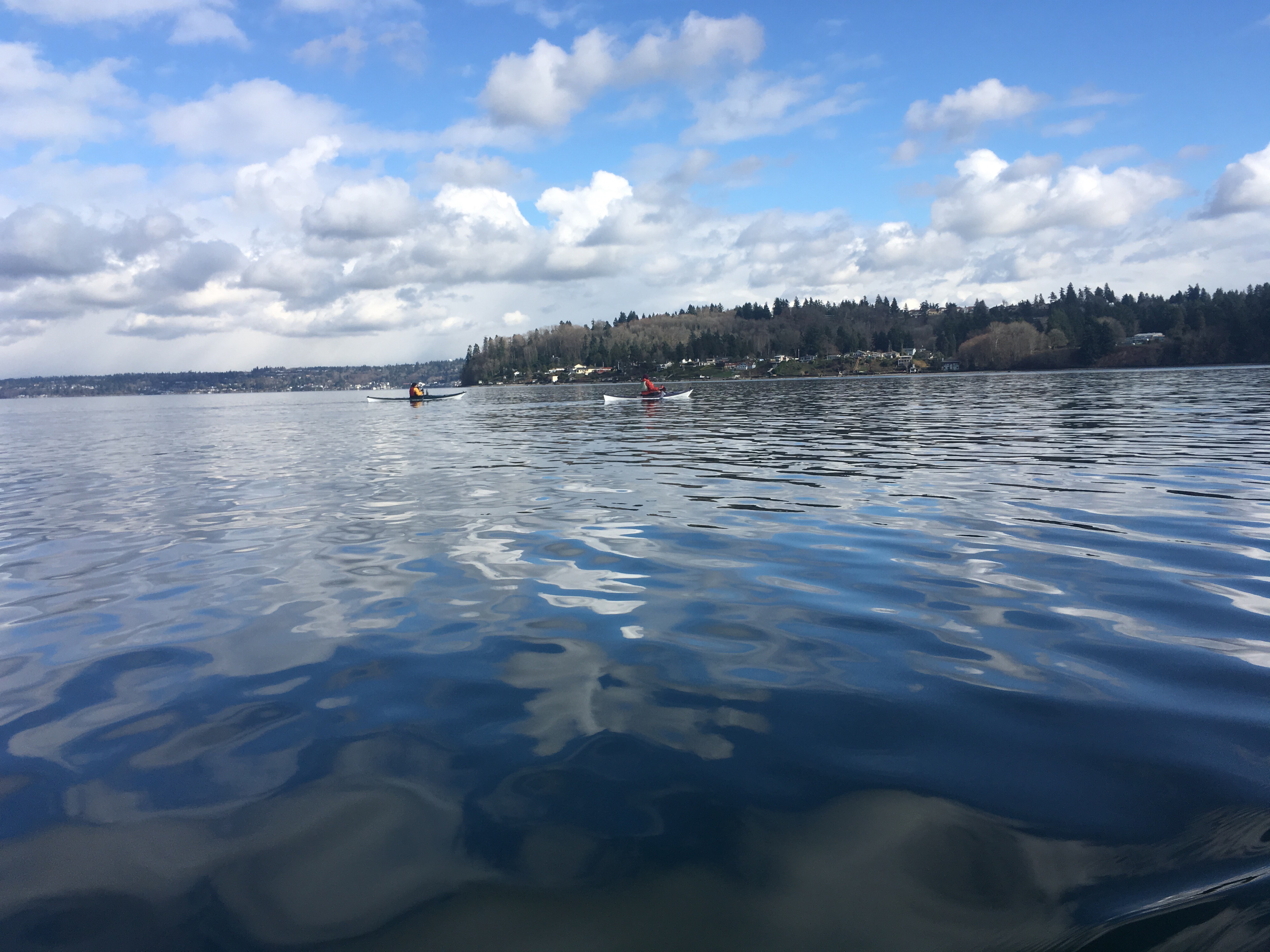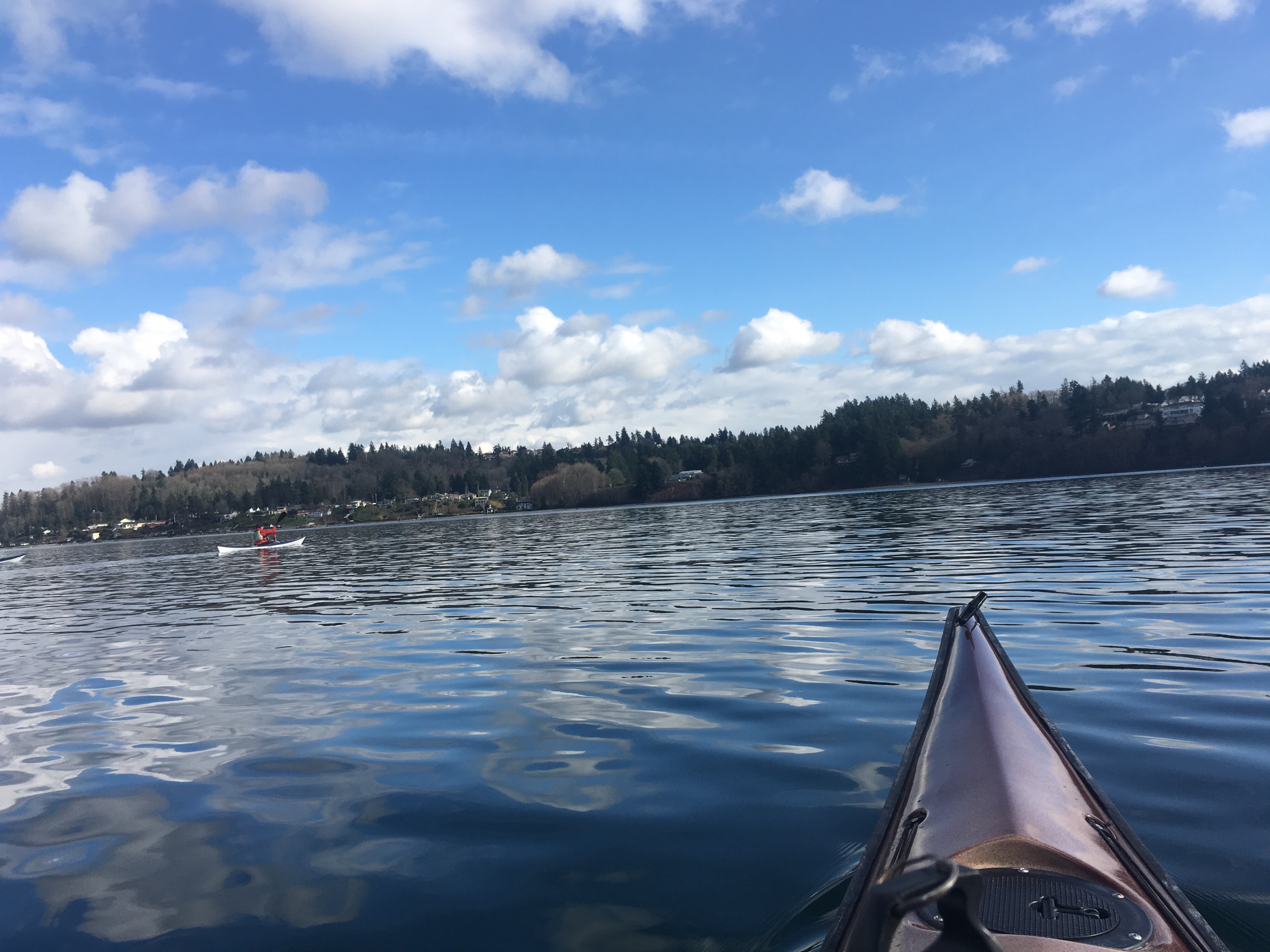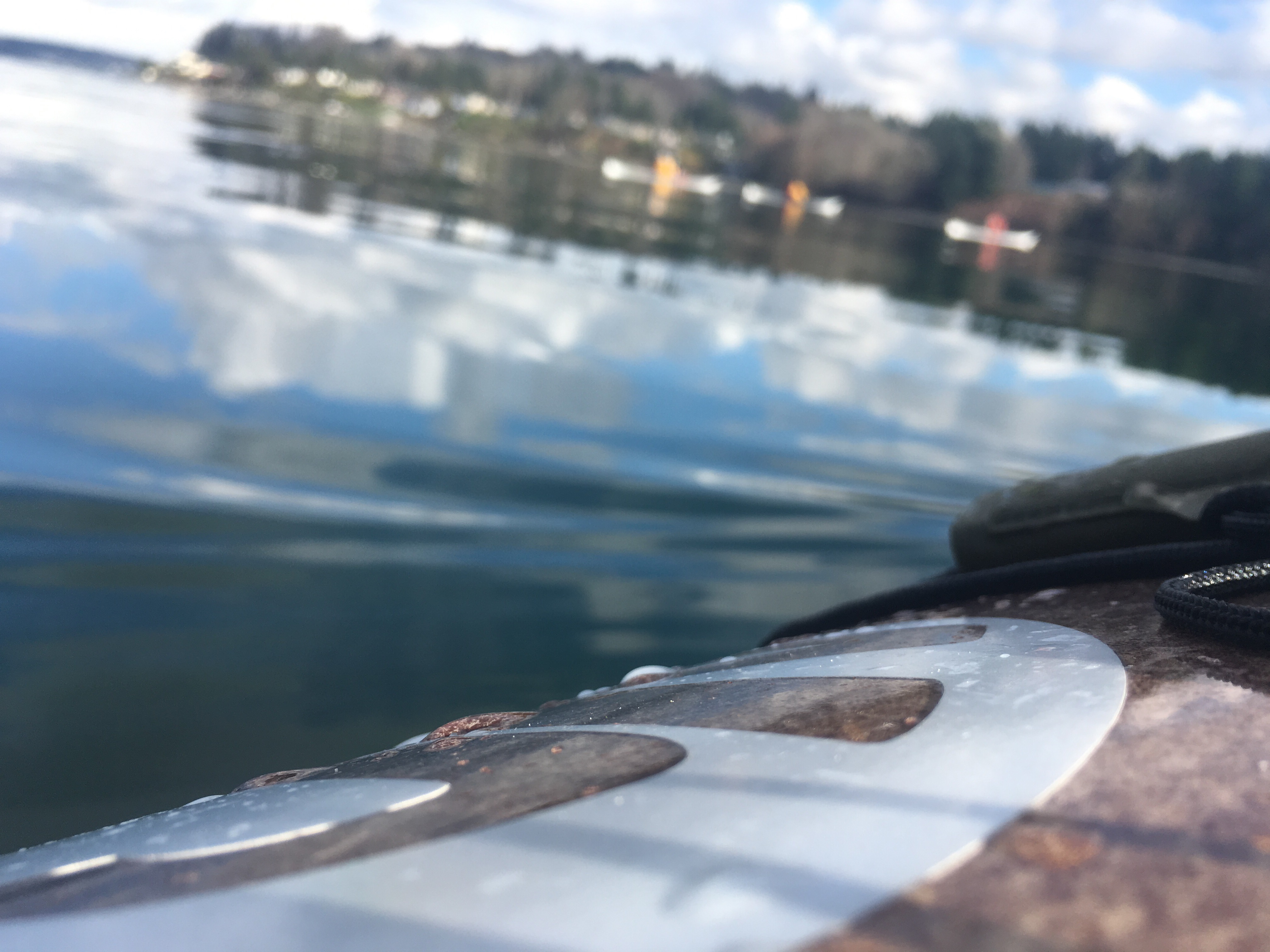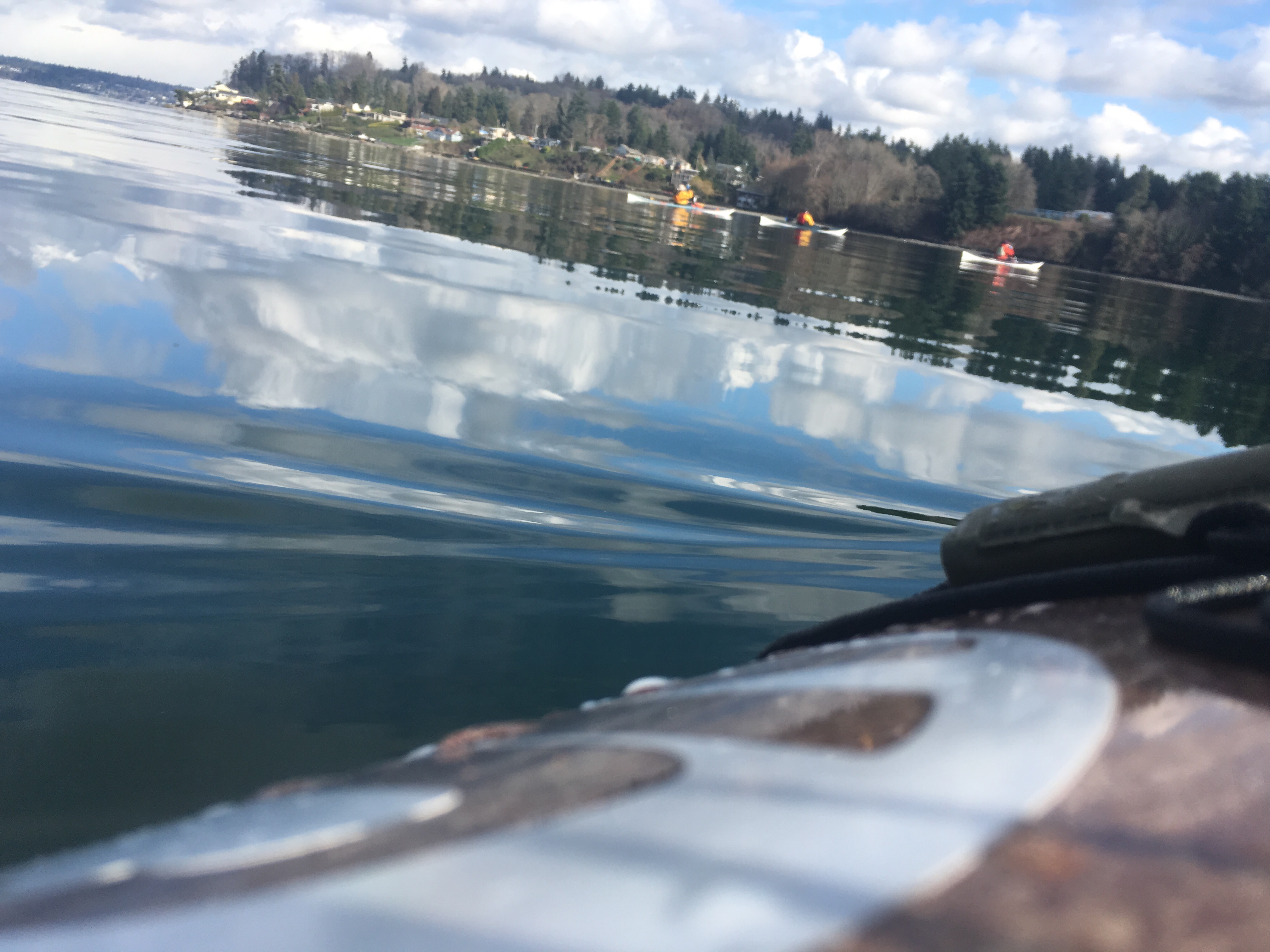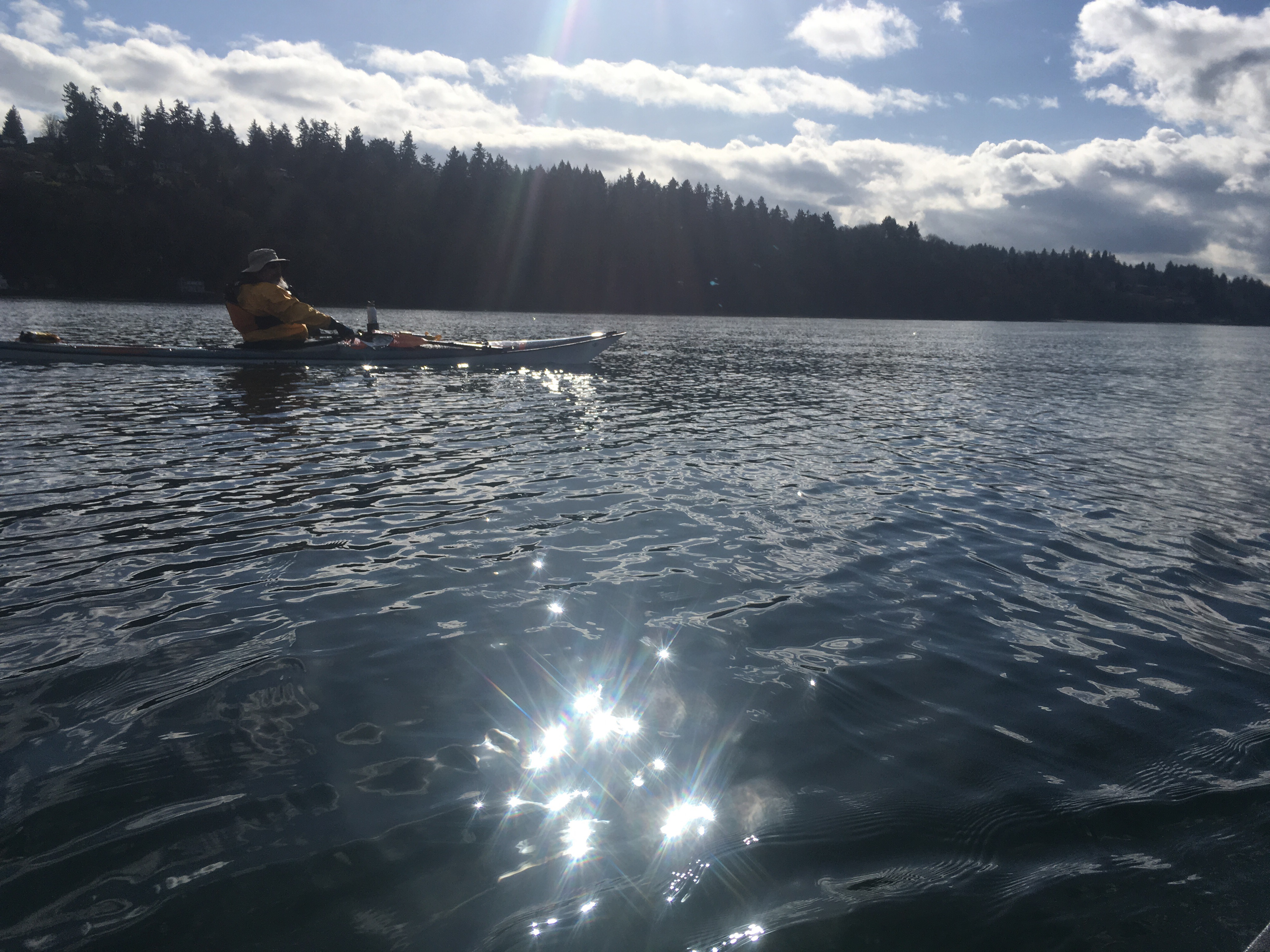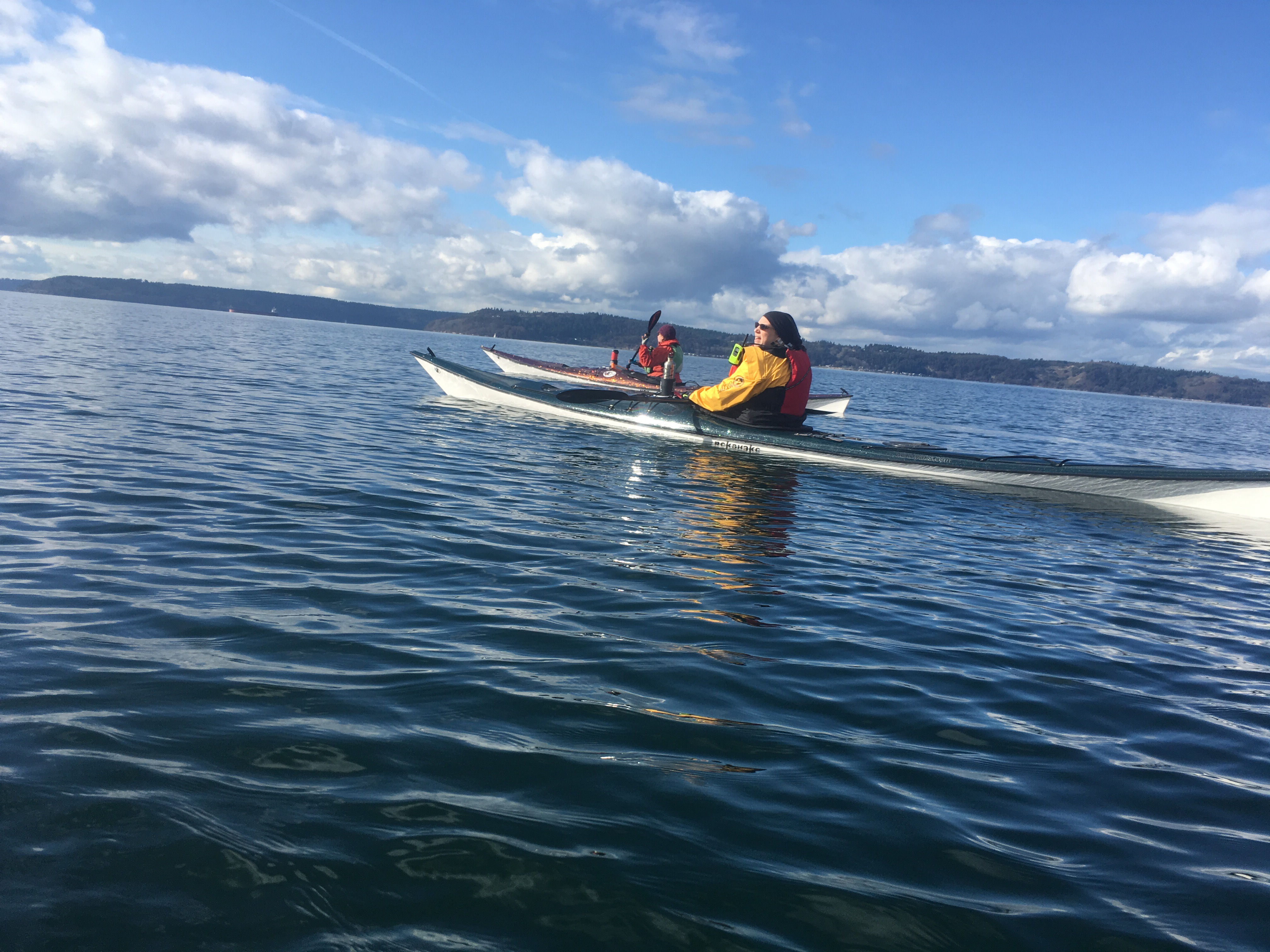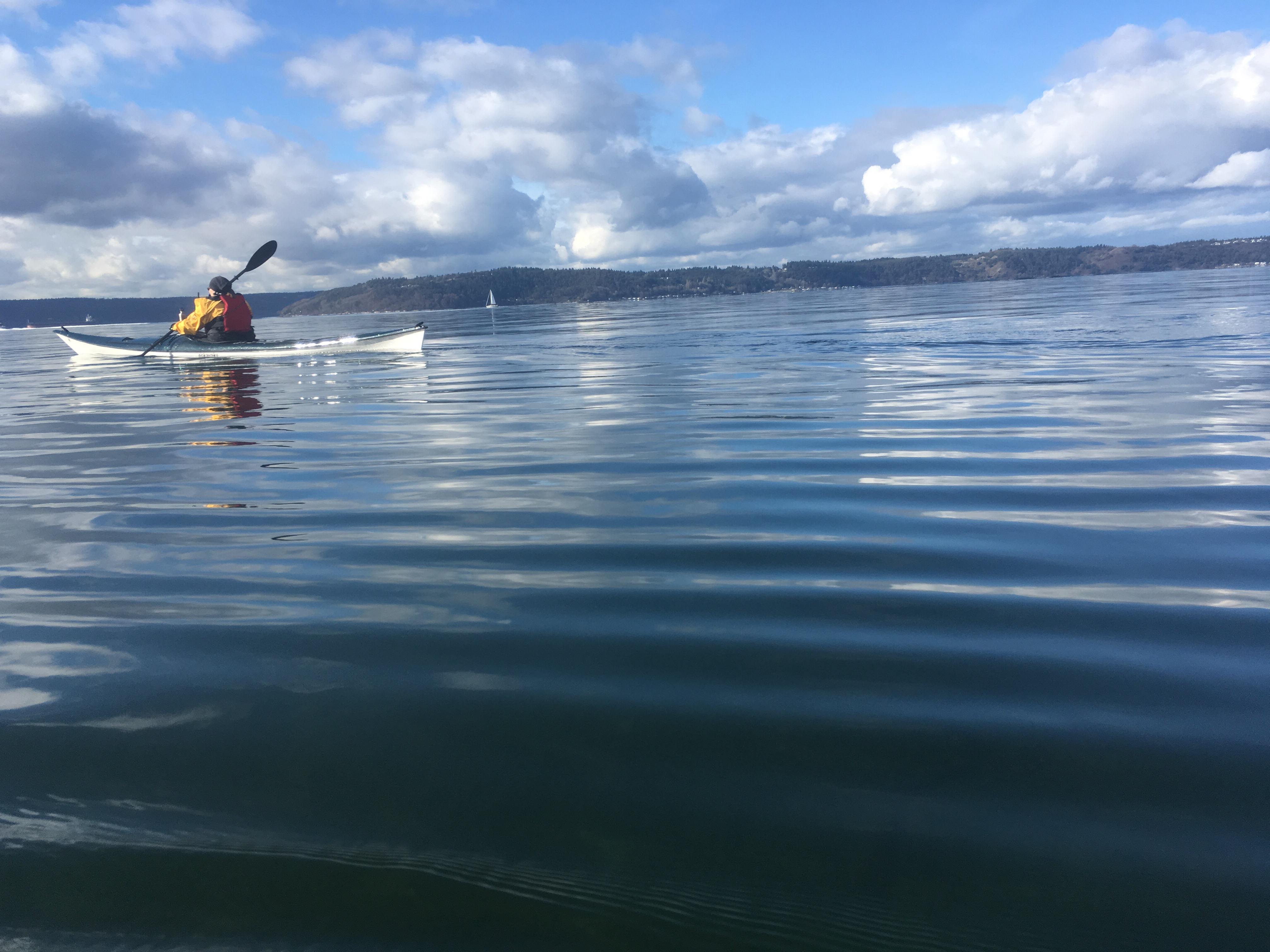 Friends met us at the beach with refreshments, which was extremely nice. Thank you, Florentine, for the treats – they were perfect after paddling!
"Lobster Beach," as a 4-year-old friend calls it, is the perfect scenario to get some practice in. So I donned my dry suit and tried the Heel Hook Rescue for the first (and second) time. It went as well as I could have hoped, and I felt like a badass. I hope to never need this skill, but I'm really excited that I was able to get back in my boat quickly, and with reasonable support from my friends. Thanks to the Hubby for spotting and Lara for the assist my second time around. Thanks also to Carrie for encouraging me to do it one more time. I felt even more accomplished after that one. I'm looking forward to some more practice sessions at Lobster Beach in the near future!