Our traditional Black Friday #OptOutside was our first time on the water since hearing about https://www.seventy48.com/… and trying to figure out if we have what it takes to join in that race. Seventy miles in 48 hours or less, including sleeping, eating, and bathroom breaks. This challenge has me looking at charts, trying to figure out which waterfront park restrooms are closest to their kayak launch, and plotting potential picnic and camping spots along the way.
This was also our third Black Friday spent on the water. The first time REI promoted #OptOutside, Little Baby Laura worked there, and got us excited about it. Last year, I think we grumbled around the house for half the day before finally making it out to float the Narrows. This year, I had a goal to map our journey and figure out how quickly we eat up the miles. Well… how quickly we cover the miles at a leisurely pace. I'm not looking to paddle as hard as I can for 48 hours straight, after all.
The verdict? 3.7 nautical/4.25 good, old-fashioned, regular miles in 1 hour & 42 minutes. First, we did 2.1 miles from Owen Beach to Point Ruston in one hour and one minute…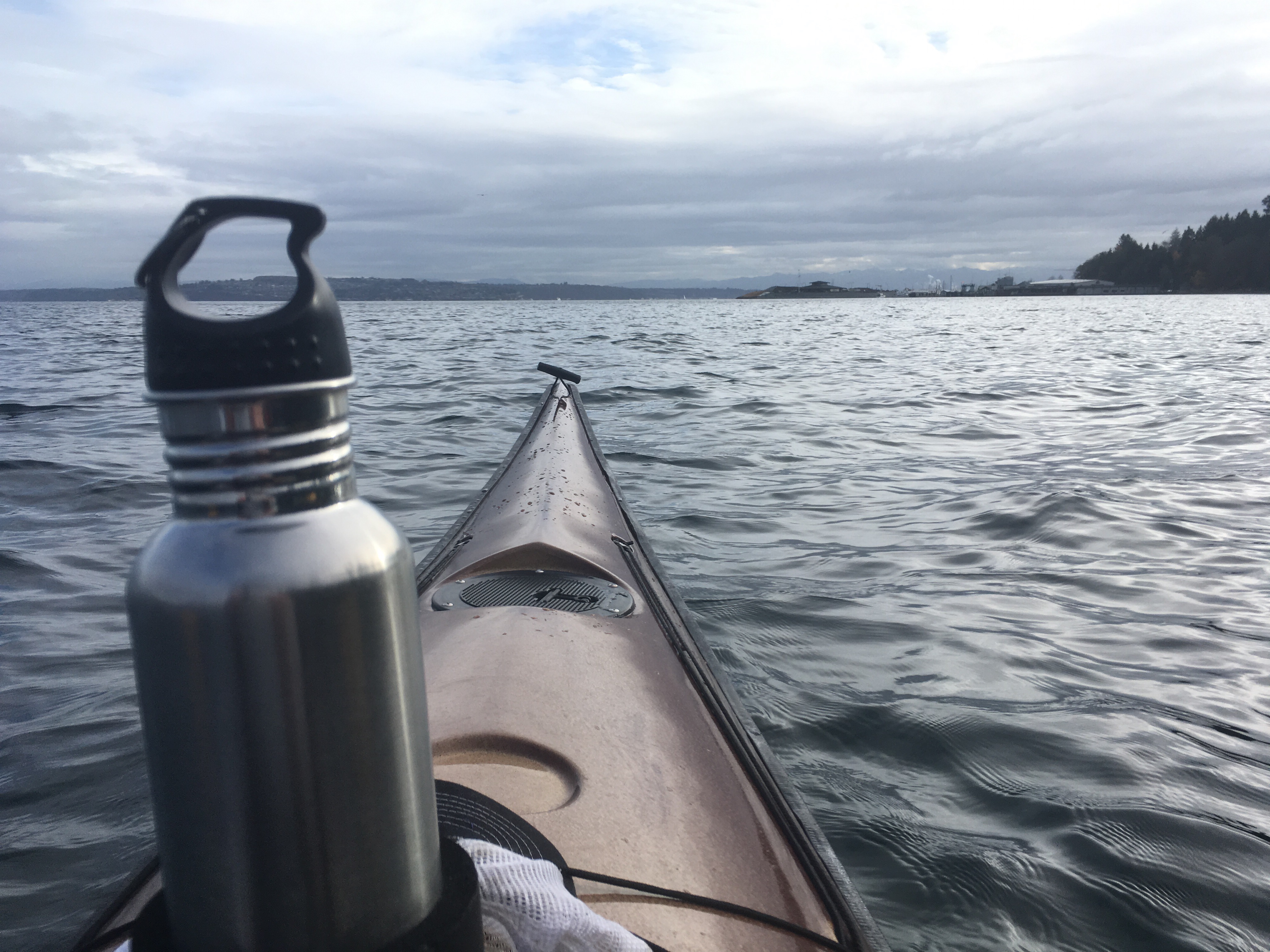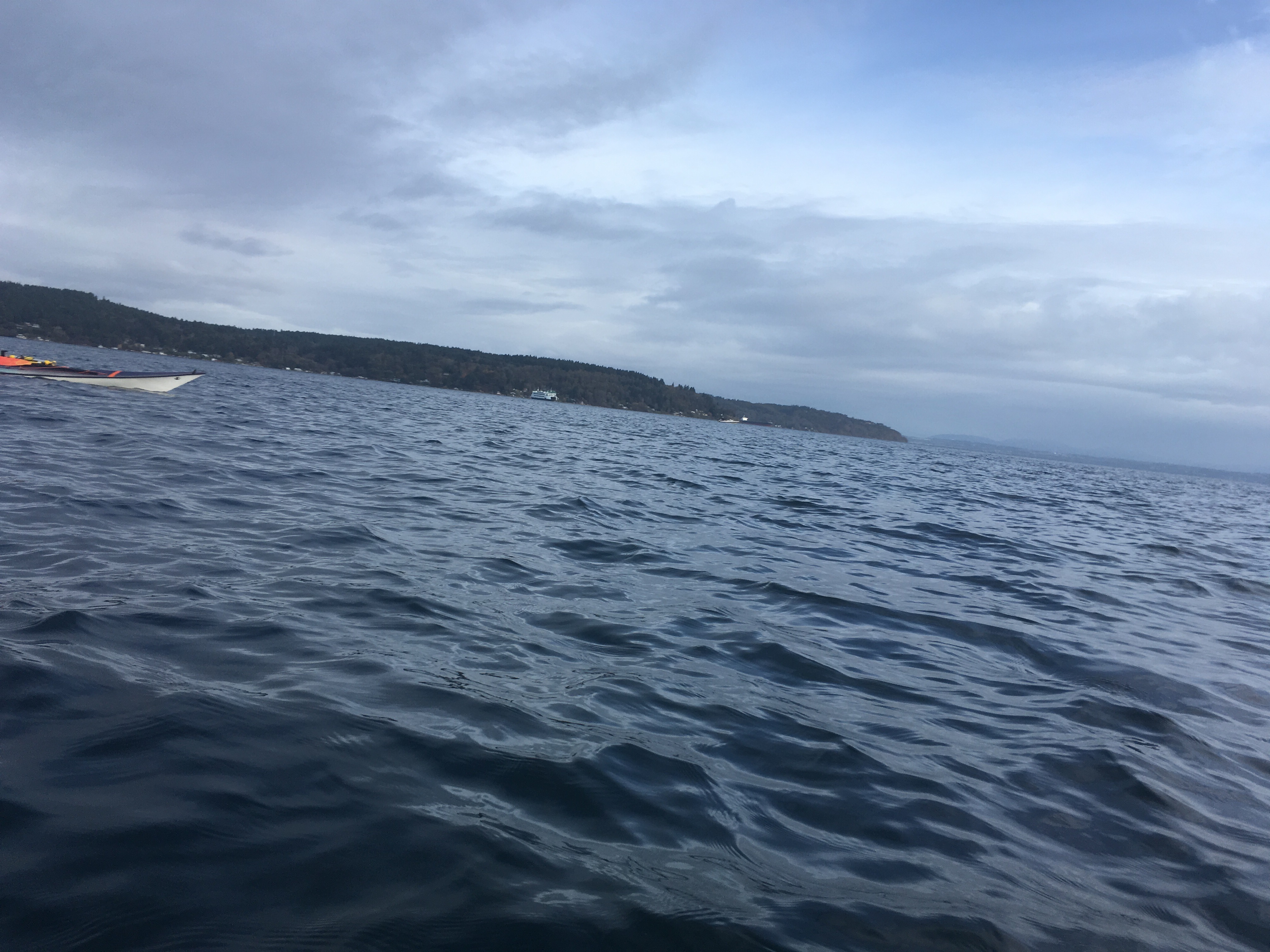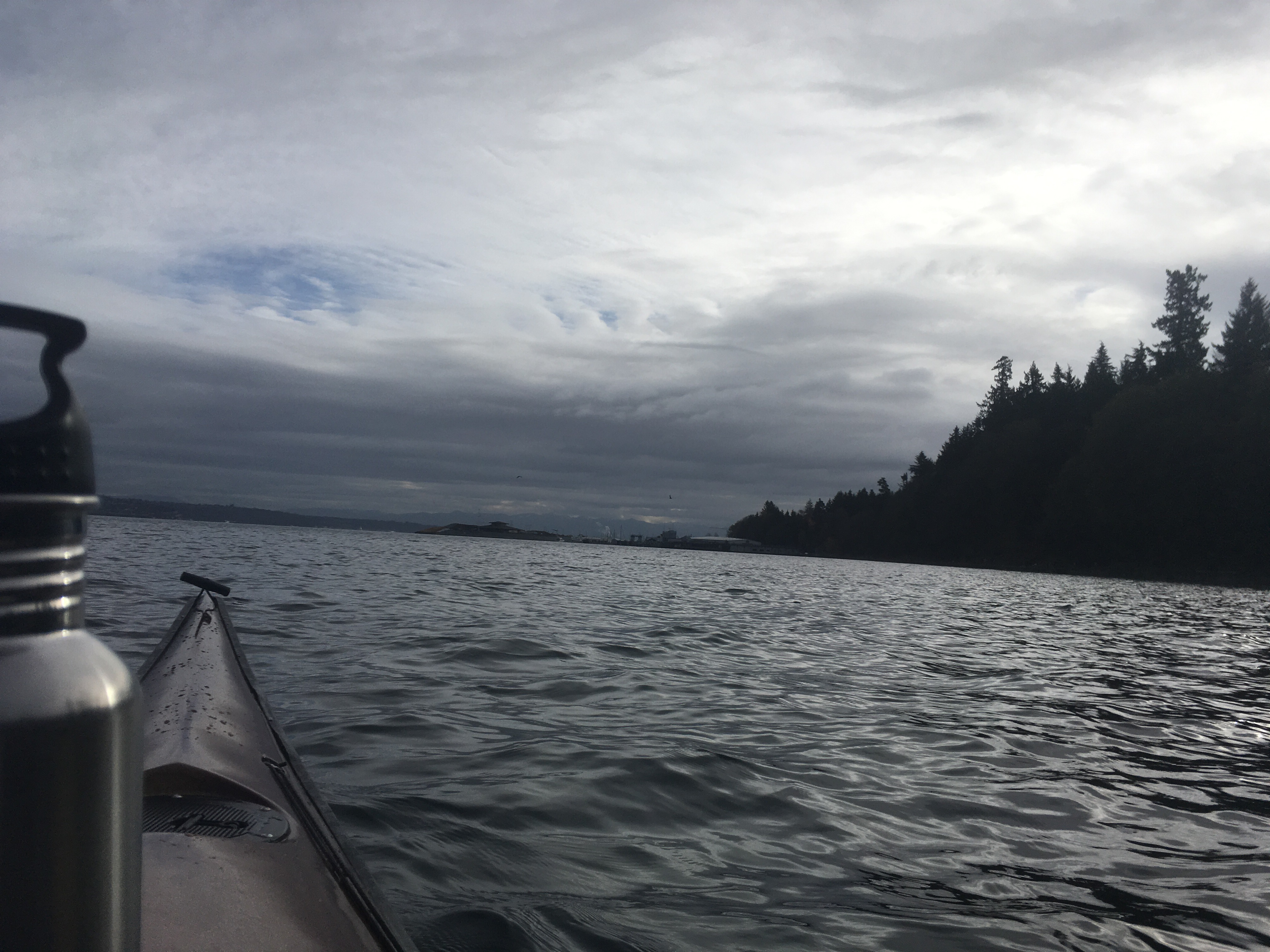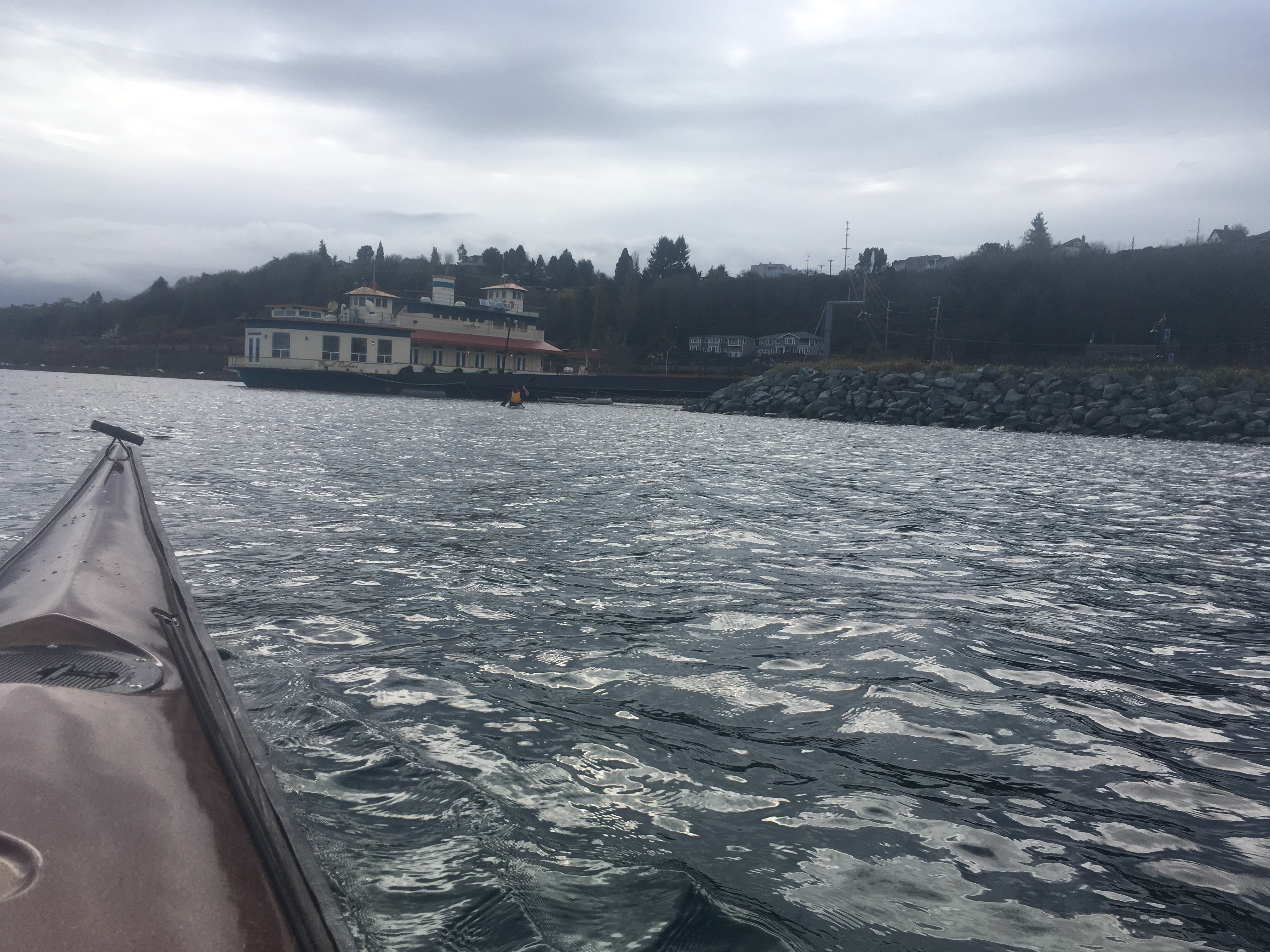 …and then we paddled the 2.1 miles back in just 41 minutes.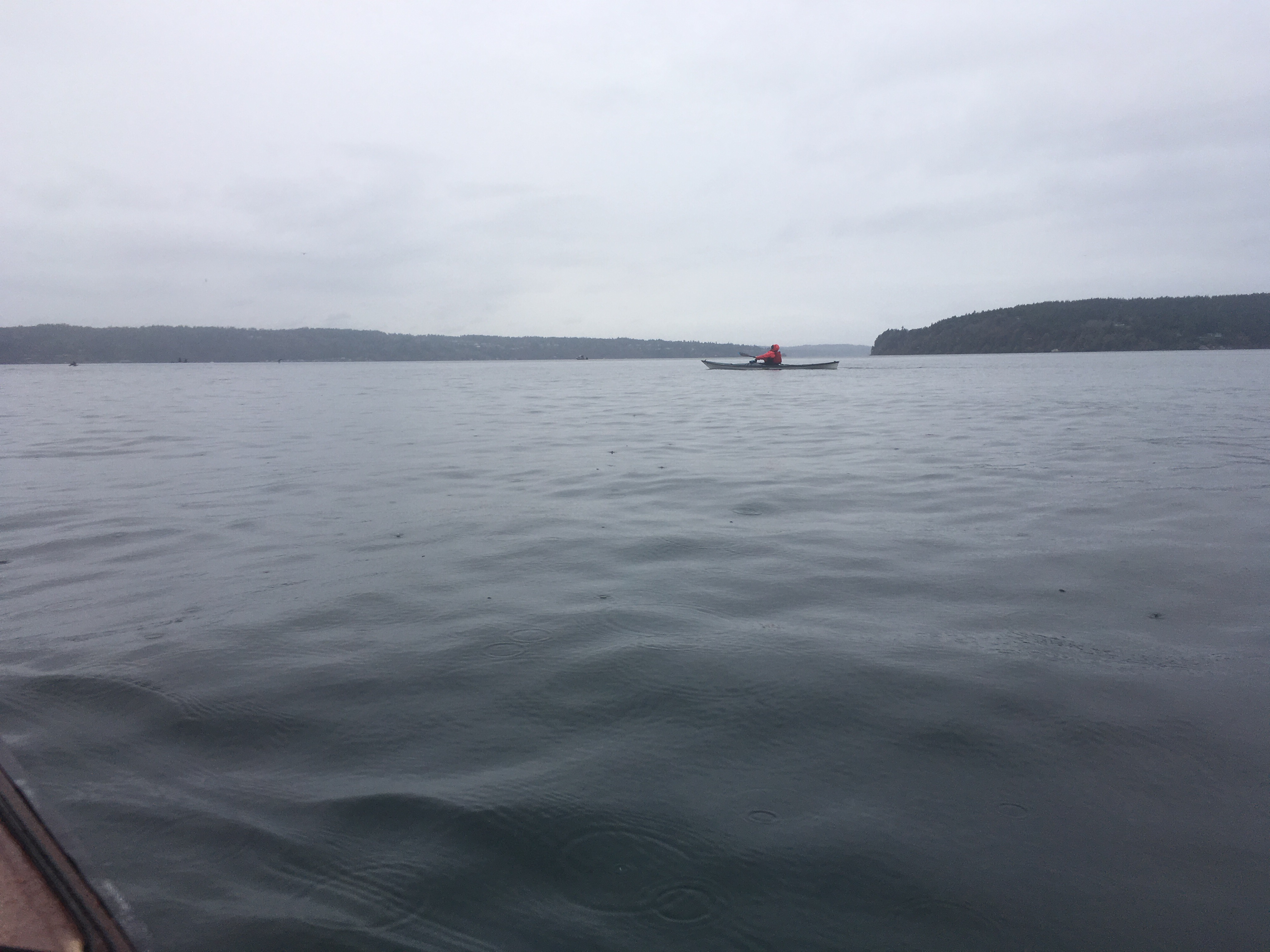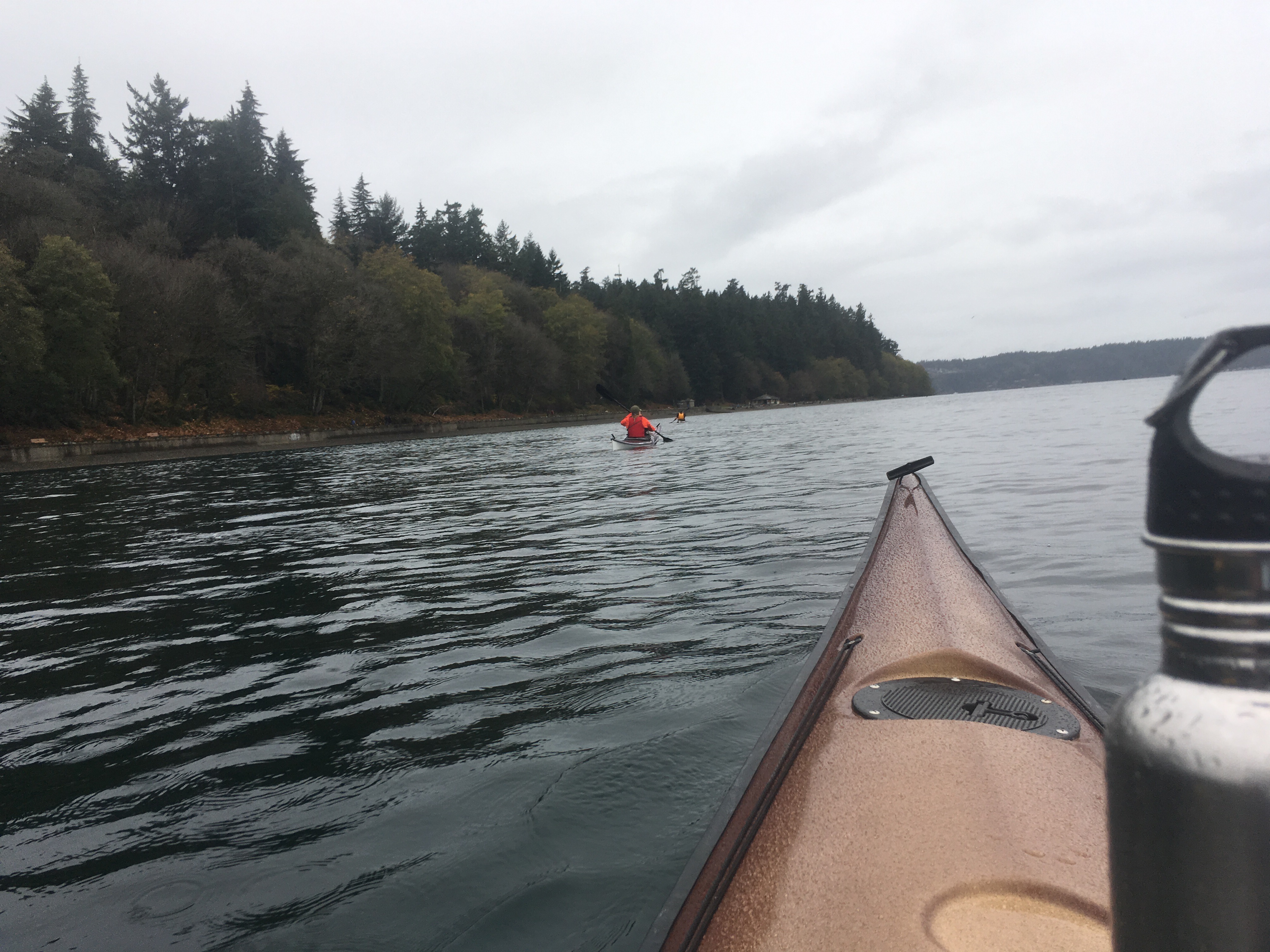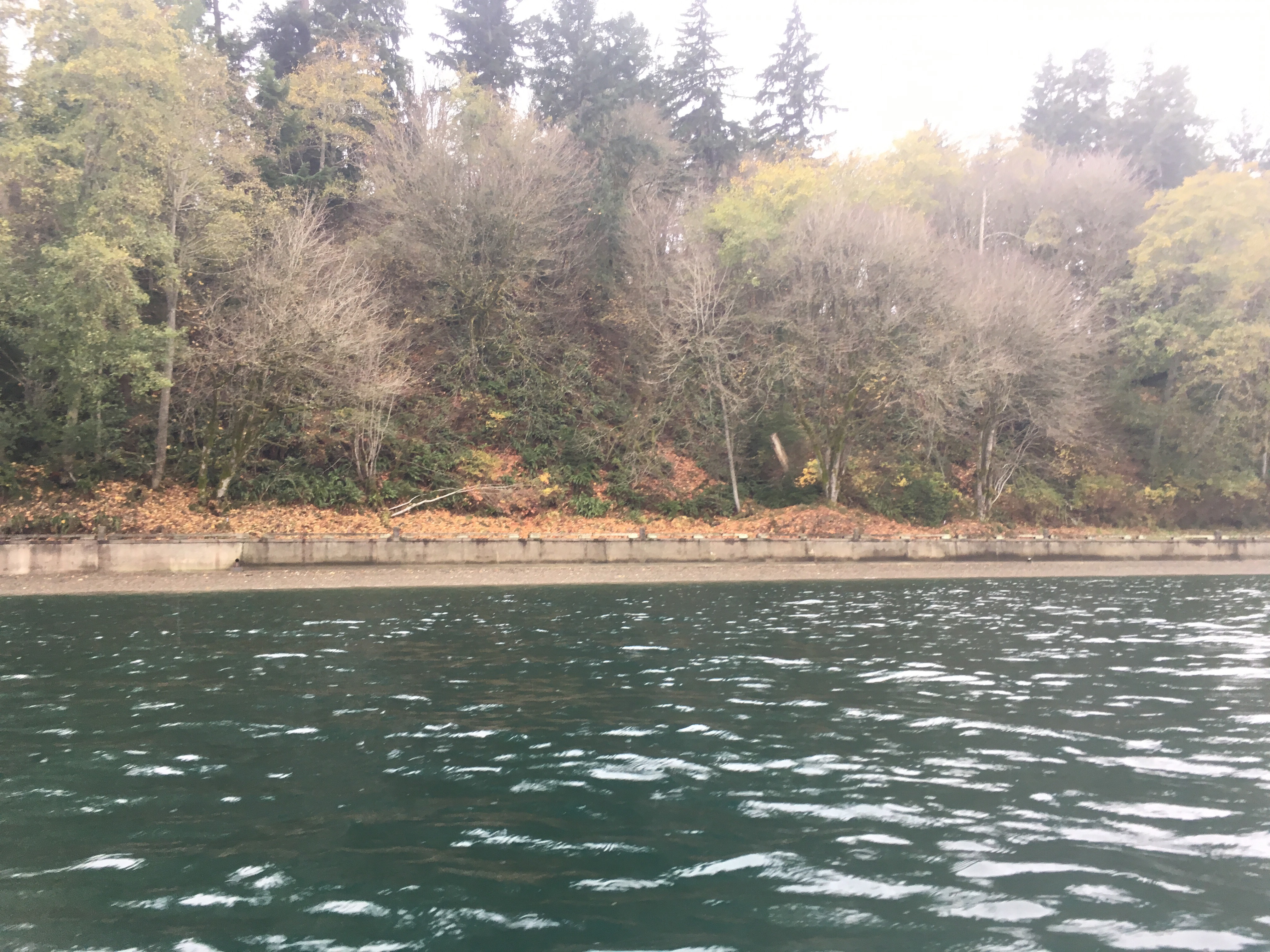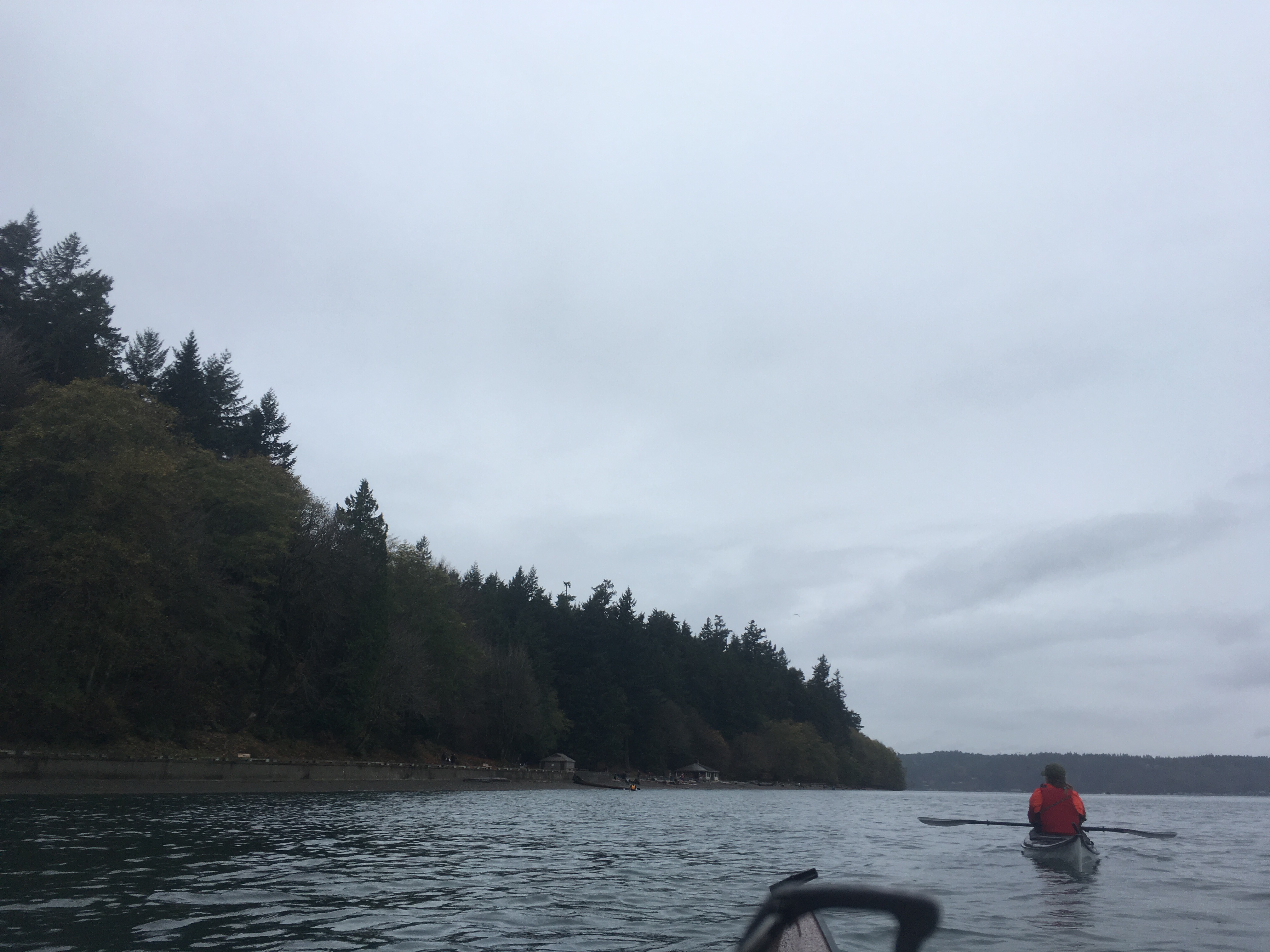 Were we faster on the return trip because we had the wind at our back? Because we were more in sync with the ebb tide? Because it started to rain and we had more motivation to hustle back to shore? Difficult to say. But I am certain that we'll want to do several more practice runs and examine the weather, wind, and currents along the path as we approach the application deadline. It doesn't seem impossible, but as I mentioned to my kayaking buddies this morning: I'm not yet #InItToWinIt. I'm more #MaybeInItToPotentiallyFinishIt. More training, more research, and more kayaking to follow.